Visit Us
Visit First Baptist Church of Charlottesville Today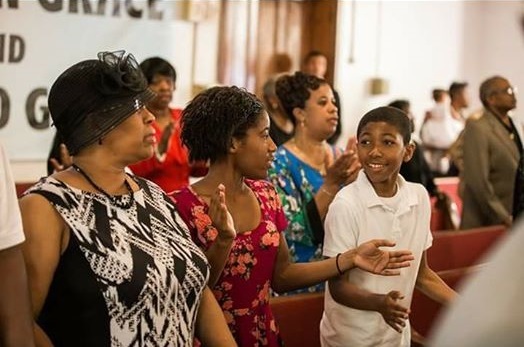 We Welcome You With Open Arms
Welcome to First Baptist Church. When you arrive you will be greeted by warm and welcoming greeters. They will ensure you have parking passes for those parked in the train station. They will acknowledge you and invite you into the sanctuary.
Once in you can expect to be greeted by members, ushers, deacons and ministers. Worship service begins at 10:30 am. The worship service is lively with praise and worship and hymns. There are more than four different choirs; the Senior Choir, the Children's Choir, the Youth and Young Adult (YAY) Choir, and the multi-generational choir (Witness).
The service moves quickly from praise and worship to the preached word. Our Pastor will offer a creative, clear and compelling word rooted in the scriptures. With a blend of celebration and application, you will go away excited about God and his grace! The worship service lasts about 90 minutes and ends with an invitation for you to accept Christ, join First Baptist Church or be baptized.
First Sundays we share in Communion or The Lord's Supper and fourth Sundays we share in Baptism.
There are CD's and DVD's available following each worship upstairs through the Media Ministry. These range from $5.00 to free. Most often the sermon is part of a four part series developing the same subject such as Marriage Matters or Overcoming Seasonal Blues. These messages are best understood as a series. Following worship there are Deacons and Associate Ministers who are available for prayer and counsel.
Parking/ Transportation
Parking is available for each worship or study at the train station. You are required to place a First Baptist Church parking pass in the front window of your vehicle. These are given by the greeters and ushers when you enter into worship.